Models strut in eight inch "knee-length" platforms in black PVC, black crinoline head-dresses, skin tight semi-transparent tights, and gorgeously executed jumpsuits in the classic combination
black & gold.
While Siouxsie sings "
The Last Beat of my Heart
." Hogg's show was clever, dark, gothic influenced, and effortlessly mysterious.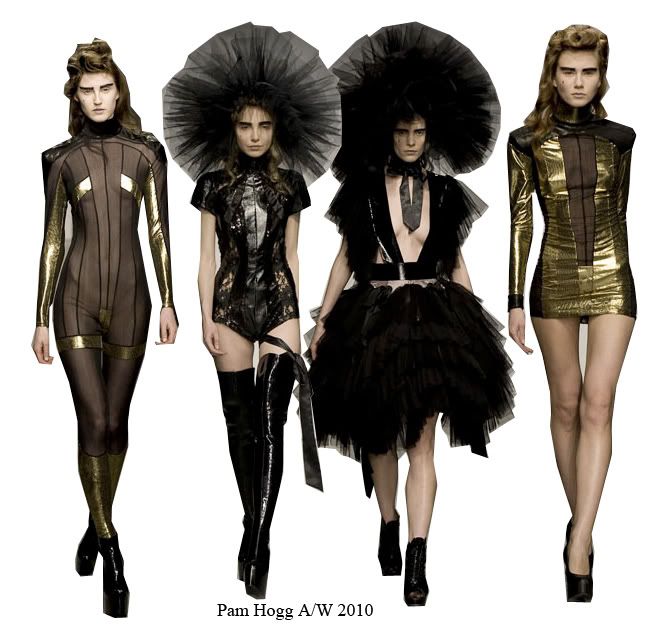 Images by Christopher Pledger
based on a work at
www.telegraph.co.uk
Click Image to Enlarge.
Pam Hogg Catwalk Show
from
On|Off TV
on
Vimeo
.
♥ MADISON thing