Stefano Pilati understands Yves Saint Laurent's vision, perfectly shown in the new Autumn-Winter collection. Pilati takes us back to the very roots of YSL's humble, and simple beginnings as a designer and as a Fashion Label. Pilati gives us the essence of YSL's silhouette. The collection was not all black, there were complete looks in solid colors such as yellow, purple, and hot pink.
Français:
Stefano Pilati comprend la vision du Yves Saint Laurent, parfaitement montré dans la nouvelle collection d'Automne-Hiver. Pilati nous prend de retour aux racines même de YSL les commencements humbles et simples comme un dessinateur et comme une Etiquette de Mode. Pilati nous donne l'essence de silhouette de YSL. La collection n'était pas tout noir, il y avait des regards complets dans les couleurs solides comme le jaune, le violet, et chaud rose.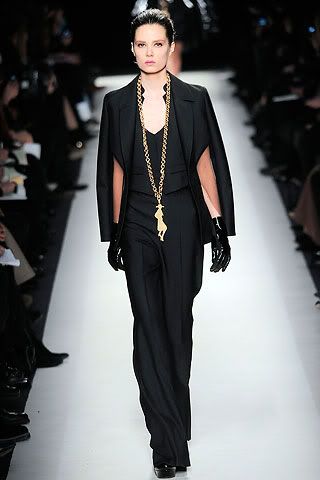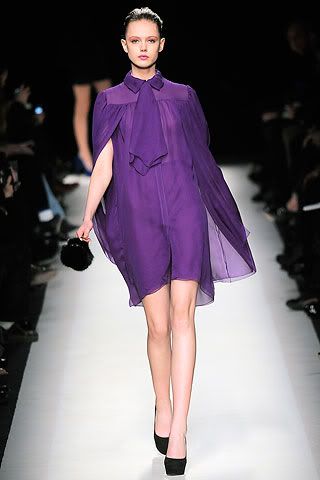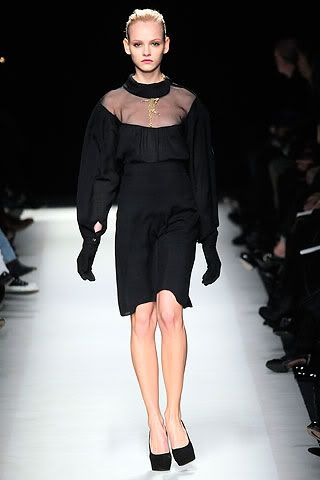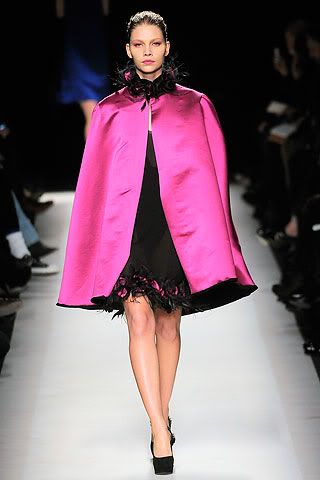 Genius pendant necklaces in gold of a classic Yves Saint Laurent silhouette!
Les colliers de pendentif de génie dans l'or d'une silhouette de Yves Saint Laurent classique!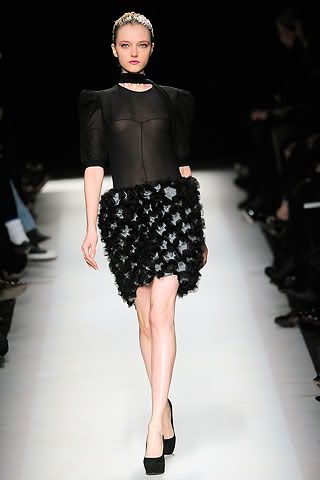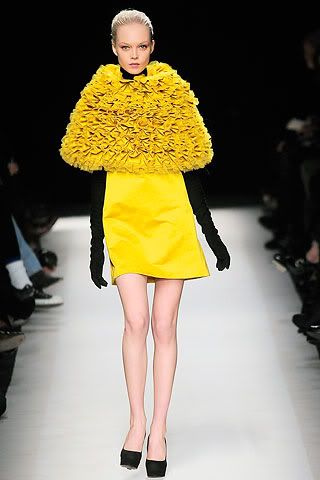 Click Images to Enlarge.
Cliquez les images pour les agrandir.
Runway Images:
here
.
Regarder la collection complète
ici
.
♥ MADISON thing