Tim Hamilton brings back menswear. Hamilton's menswear collection is very similar to this fall collection. Very masculine tailoring always looks fabulous on women, this collection consisted of a lot of black, some blue, masculine tailoring, blazers, structured elements, PVC-like materials, and those gorgeous shoes. Gothic influences are seen throughout the collection. I absolutely love the Gothic look and silhouette, so I am in love with this collection.
I absolutely adore those classic "bob" haircuts!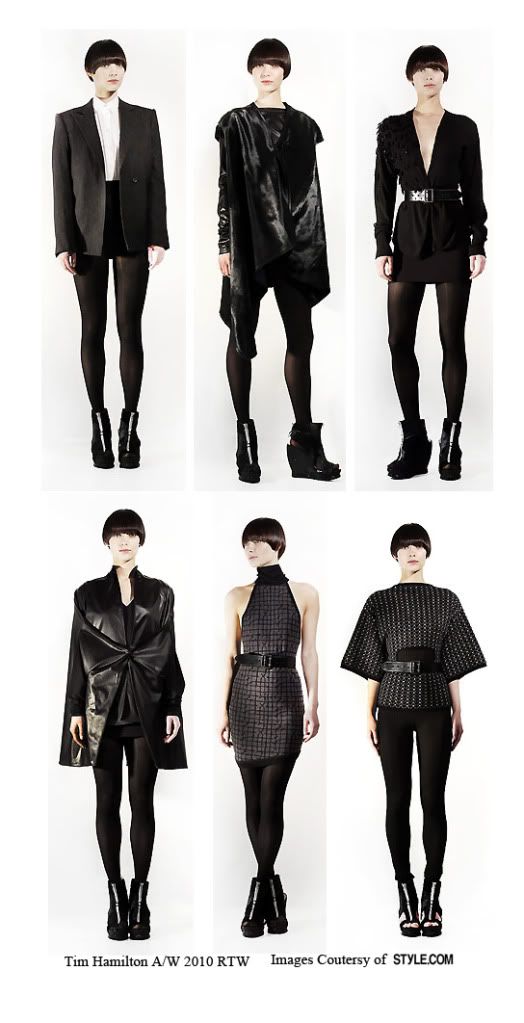 View the complete collection here.
♥ MADISON thing