Giles Deacon gives us Sixties flare with a modern touch,
of course.

Deacon uses a safe color palette of neutrals, beiges, browns, yellows, slivers, purples, and grays, etc.
Very feminine dresses, fabric manipulated skirts consisting of many many layers, and intimate bodices. The collection was to me not as exciting as others, I enjoyed his spring collection very much. This collection was lacking a certain personal stand point.
It is ready-to-wear though. All and all the collection was well executed and styled.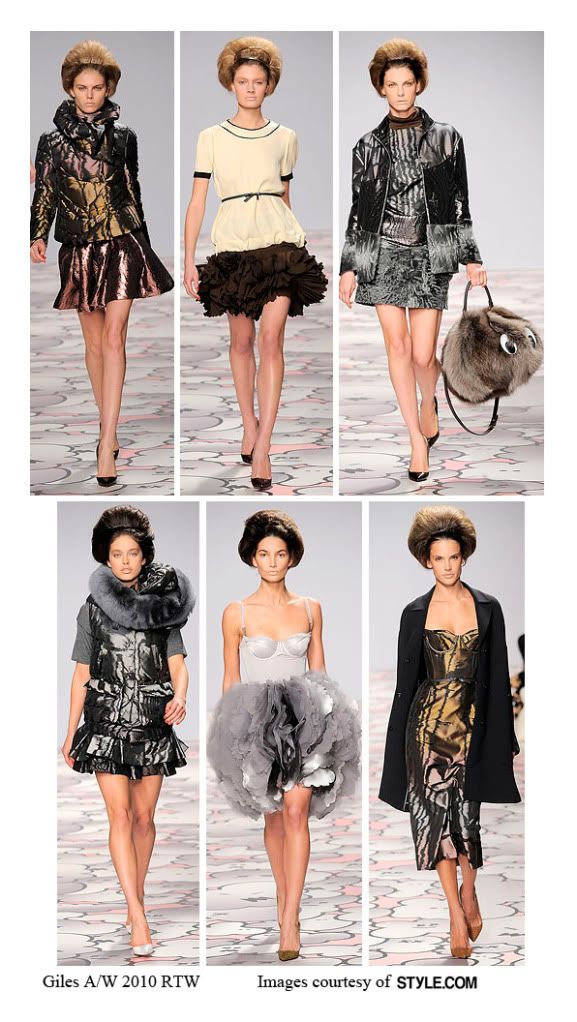 View the complete collection here.



♥ MADISON thing