Three new designs literally sketched right now, for the spring-summer Couture Collection.
I am emphasizing on the stretched/ pulled fabric on the shoulder, imagine stretching your shirt towards one point, causing the fabric to layer. Look No.2 bodice and pencil skirt with sheer semi-shoulder, large bow and knotted circle holding the free flowing fabric. Look(s) No.1 & No.3 are self-explanatory.
Critique & Comment it is greatly appreciated!
Trois nouvelles conceptions ont esquissé littéralement maintenant, pour la Collection de Couture de printemps-été. Je souligne sur le tendu/a tiré du tissu sur l'épaule, imaginer se tendant votre chemise vers un point, causant le tissu pour disposer en couches. Regarder No.2 jupe de corsage et crayon avec la pure demi-épaule, le grands arc et le cercle de knotted qui tiennent le tissu coulant libre. Les regards No.1 & No.3 sont soi explicatif.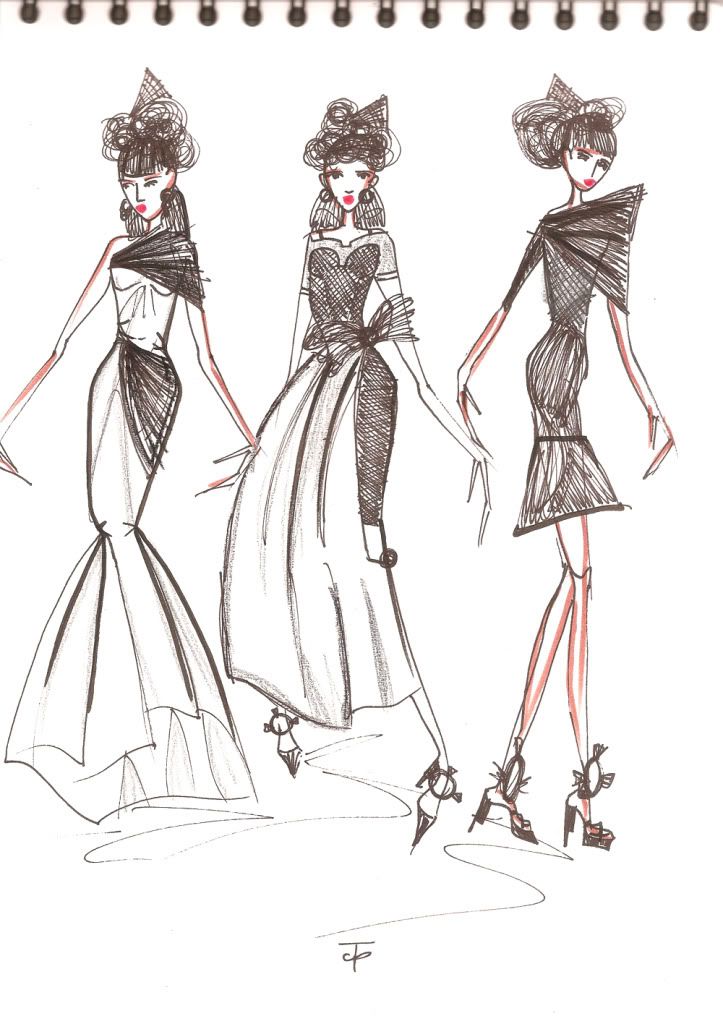 A little peek into my work space!
Un coup d'oeil dans mon espace de travail!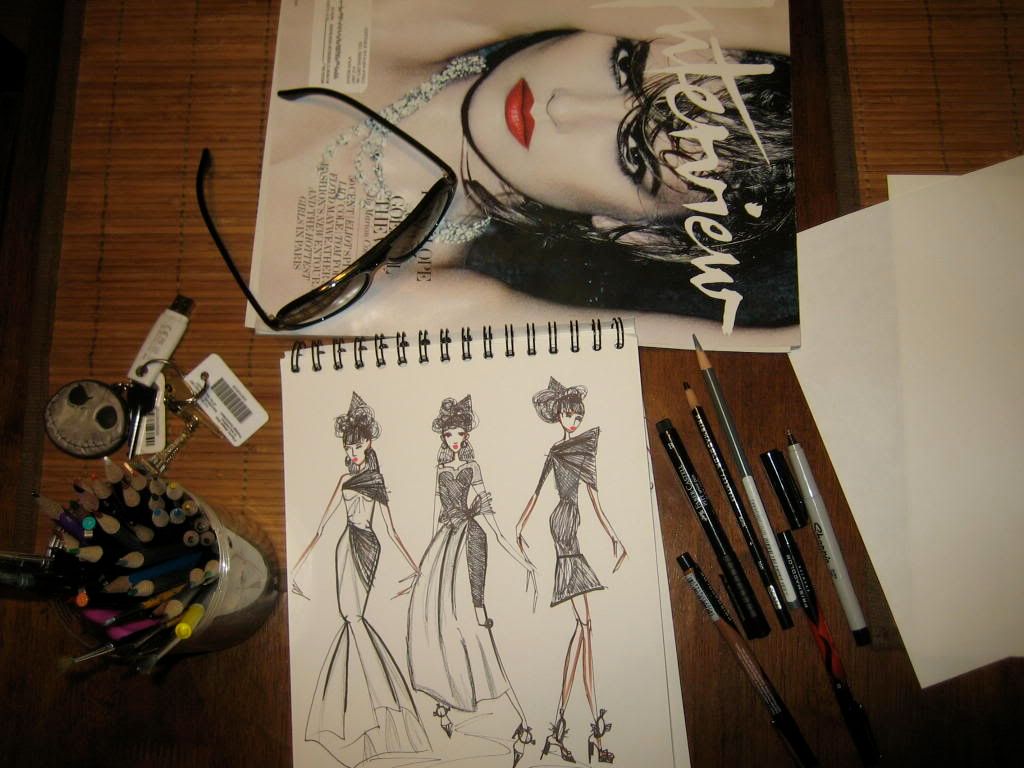 Click Image(s) to Enlarge.
Cliqueter des Image(s) pour Agrandir.
♥ MADISON thing