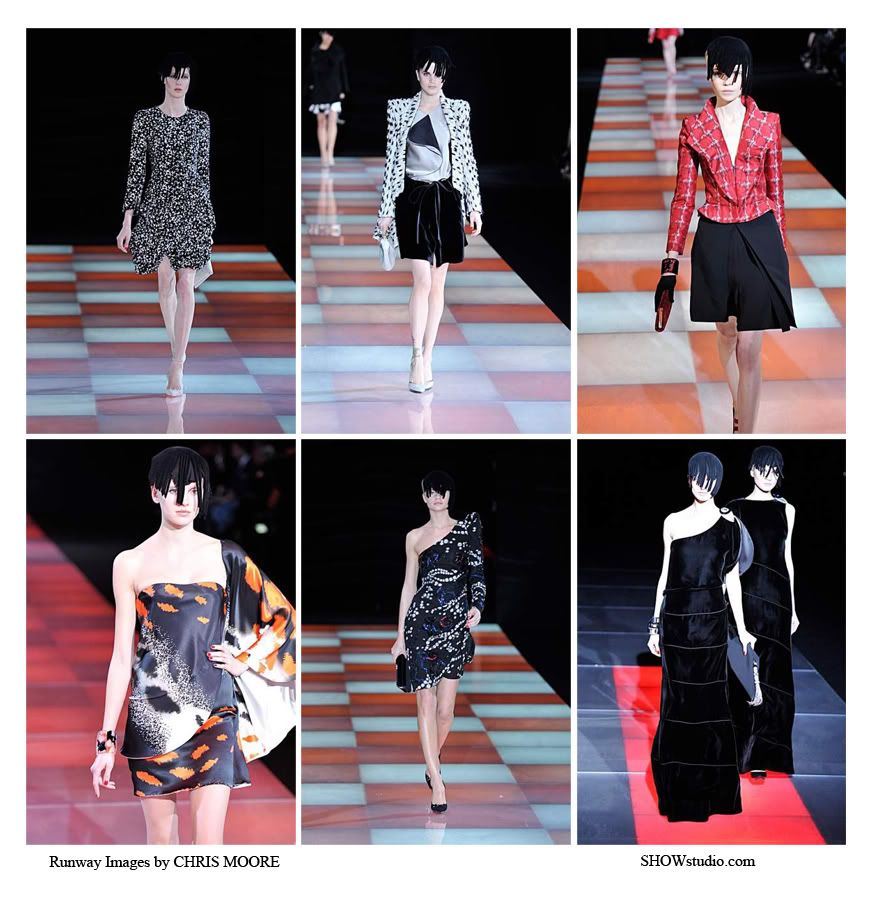 Click Image to Enlarge.
View the complete collection
here
.
Eighties Revivalism? Yes!!! Armani plays with a
warm
color palette, reds and oranges being the focal point in the collection. Gorgeous masculine tailoring with a strict Eighties silhouette, although we do see soft draped fabrics,
FUR
, and velvets which balance the collection beautifully. Asymmetrical shoulders, and classic evening-wear. And to end the show, we get
twins
in black asymmetrical dresses incorporating concentric circles!!!
♥ MADISON thing