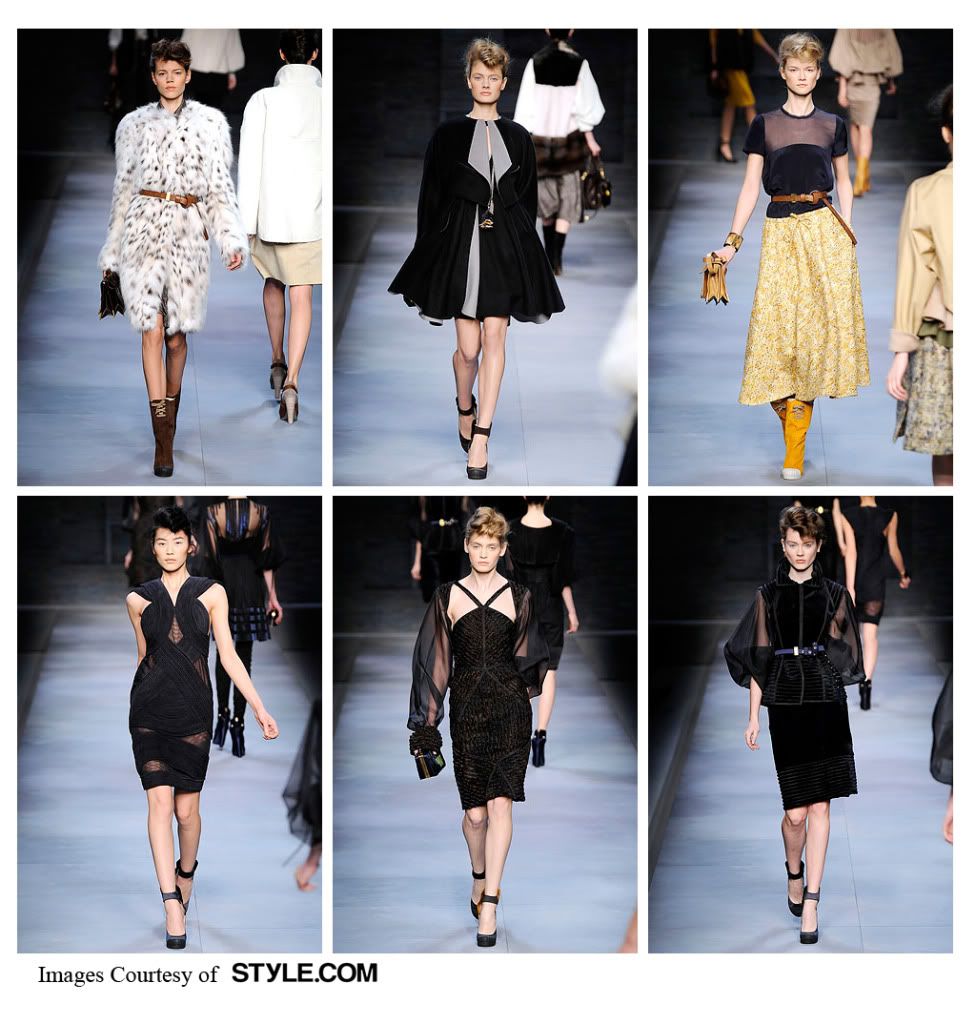 Click Image to Enlarge.
View the complete collection
here
.
The color palette consisted of more rustic and muted colors with a pop of mustard yellow and blue. The collection overall was beautifully executed, new proportions and silhouettes are introduced, and....... some
more
fur. I absolutely adore the last five black
body-conscious
dresses in the collection.
♥ MADISON thing