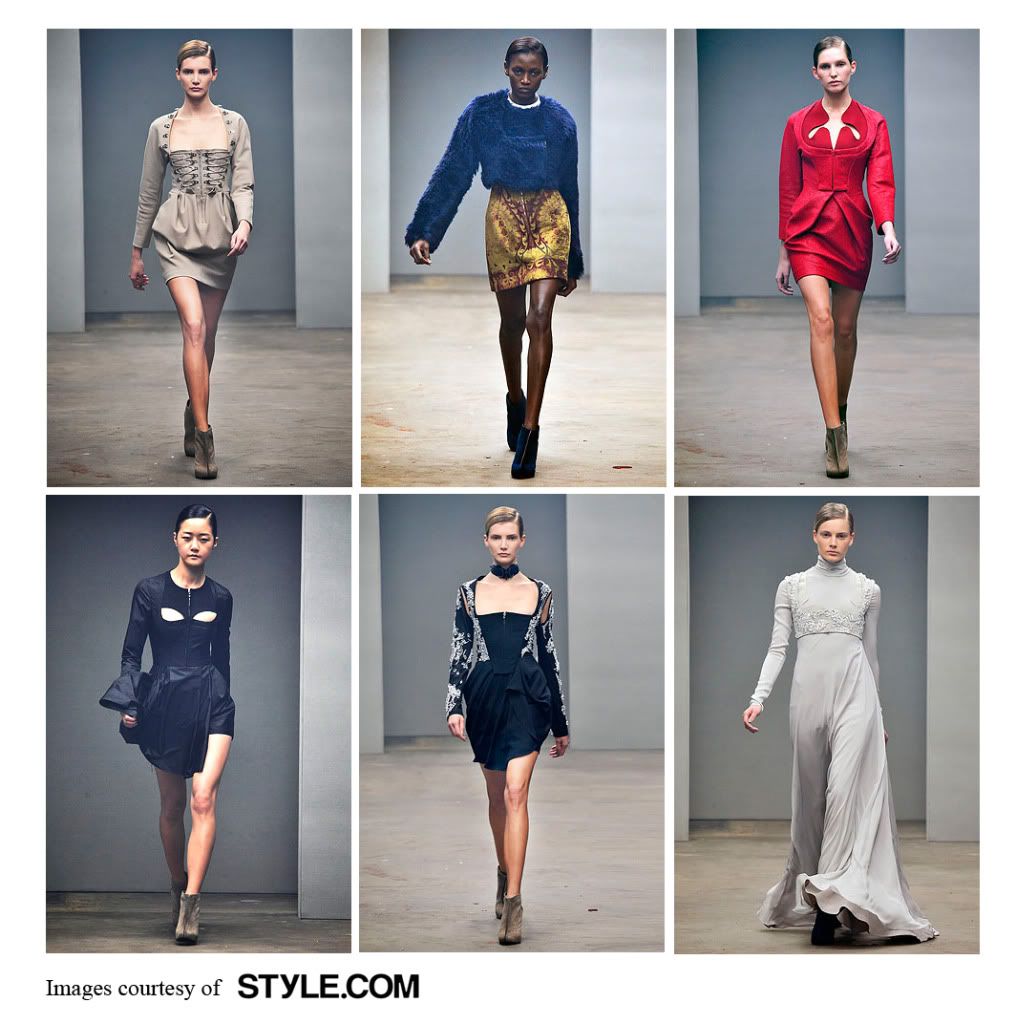 Click Image to Enlarge.
There is a reason why I have fallen
deeply
in love with British Fashion. British designers are not afraid to take risks, they incorporate masculinity in their design. They incorporate a certain enigmatic touch to their collections that brings Fashion to a place of whim.
Marios Schwab chooses a minimalist approach during London Fashion Week, with an emphasis on the bosom. Manipulating the fabric in ways that give emphasis but also creates an illusion, a
peek-a-boo
effect to the breast. Schwab manages to create a perfect balance of gothic eroticism and femininity by using dark colors and rich reds for Winter, industrial buckles and bands that act as corsets, couture detailing on the skirts. Schwab also manages to make a modern statement, in the way the fabric is cut smoothly instead of angular in approach. Overall, the collection is wonderfully executed, whimsical, and well,
Fierce!
Fashion Show "London Fashion Week F/W 2010":
♥ MADISON thing