Roksanda Ilincic
's collection for London Fashion Week was superb, a variation in colors, subtle neutrals, aqua greens, and burgundies, pinks, oh and of course, fur fur fur!
Draped fabrics
, and couture
applique
were major influences in the collection. Ilincic's collection always portrays a sophisticated women. The collection is Ready-To-Wear, but I think it deserves a title "Haute Couture". I have seen couture shows that don't even measure up to Ilincic. Ilincic understands the movement of body, for example the flow in the draped satins. The minute details in the fabric manipulation and couture detailing. The cut of the coats and sleeves are so refined and beautiful, the hair crimped and voluminous. Altogether this collection was one of my personal favorites for London Fashion Week of 2010.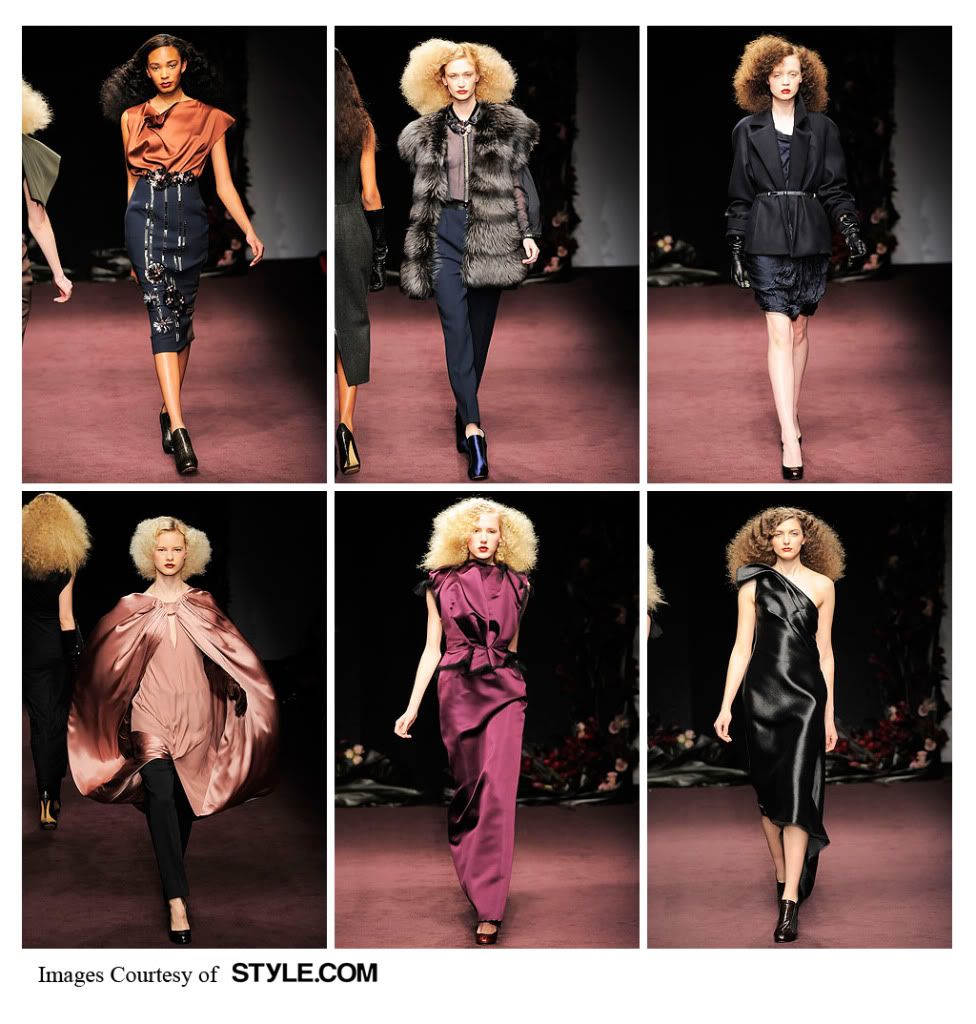 Click Image to Enlarge.
View the complete collection
here
.
Diane Pernet
"A Shaded View":
Watch the complete Fashion Show
here
.
♥ MADISON thing