50's Parisienne glamour at Dior.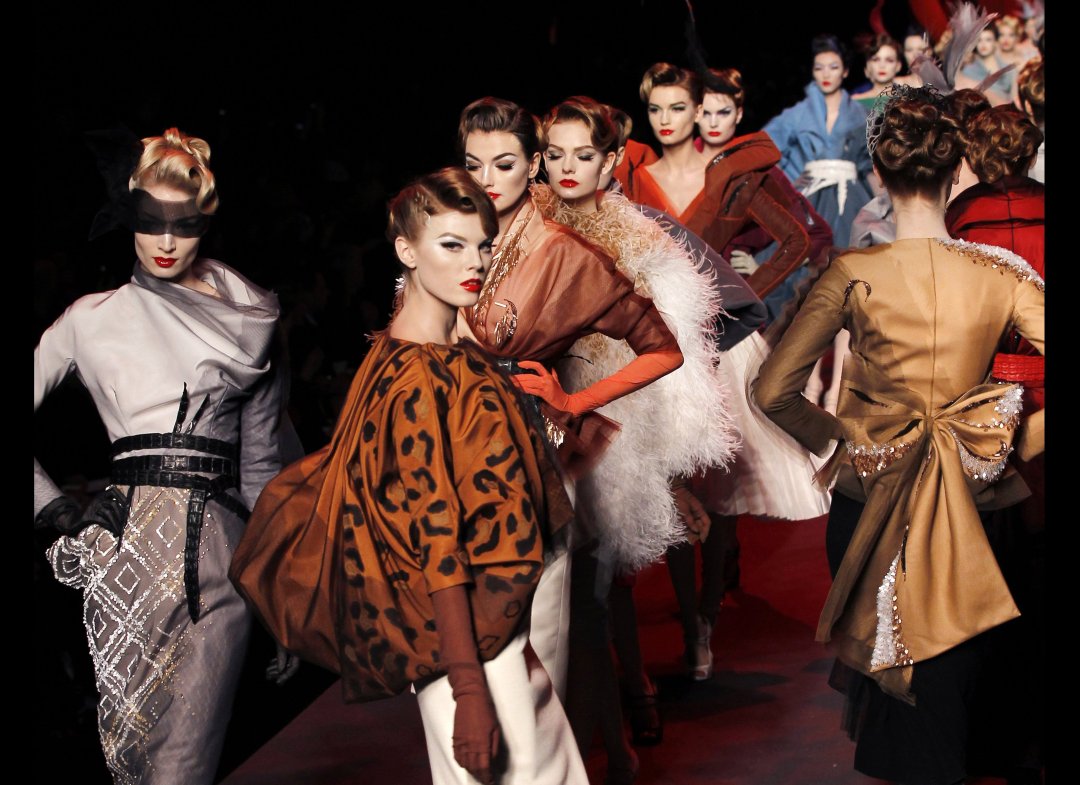 Galliano surprises viewers by giving an aesthetic twist to spring at the opening of the Dior 2011 show. Reds and blacks draped across Karlie Kloss as she opens the show, similar to the the Purple frock she wore at the Fall 2010 show. The collection consisted of an elegant color scheme of pastel, some spring colors popped in and out. Dramatic silhouettes and an excess of glamor that I have been so longing to see. The couple dresses at the finale are incredible, I could just imagine the amount of time & effort it took to create this collection.
Tell me what you think. Did Galliano play it too safe?
Here are my favorite looks:
♥